Tennessee Fitness Spa is a Wellness Fitness Retreat that Produces Results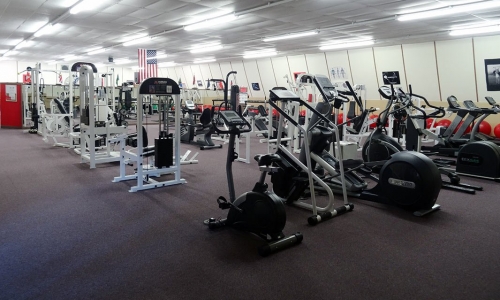 If you've been researching wellness fitness retreat, chances are you're looking for a retreat that will help you get results. Whether you're looking to make serious, ongoing lifestyle changes, you want help adopting new nutritional habits, or you're just interested in shedding a few pounds, we're happy to tell you: you're in the right place.
Tennessee Fitness Spa has a track record of helping our visitors make lasting, meaningful changes in their life and – more importantly – giving them the tools that they need to get the results that they want. In today's post, we're going to look at a few of the ways that we accomplish this.
Teaching good nutrition
One of the biggest hurdles to eating healthy is knowing what is and isn't healthy. Our kitchen's dietary manager has a degree in Fitness and Nutrition, plus years of experience cooking and meal planning. Best of all, she is more than happy to work with guests who are interested in learning more about continuing their healthy eating habits outside of the spa.
Fitness made fun
With a wide range of classes available, our guests are free to choose the activities that they feel best fit their personality and preferences. Whether you're looking for low-impact aerobics or strength training, we're confident that you'll find an activity that you enjoy. And with a personal trainer on staff, you can get the extra help that you may be looking for.
Social encouragement
Surrounding yourself with like-minded individuals is a great way to get motivated. At Tennessee Fitness Spa, you can count on having the support of all of our guests and instructors.
At Tennessee Fitness Spa, our goal is to help every visitor get the results that they want. If you've been searching for a way to shed pounds, adopt healthier habits, and have fun doing it… contact us today to schedule your visit!