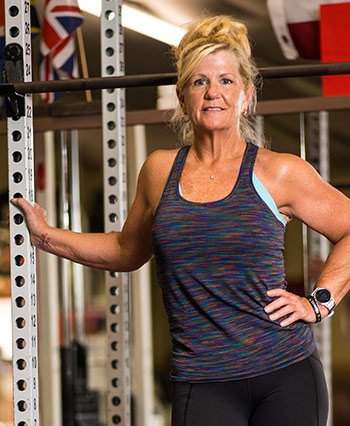 Georgianna
W3 Tribe Fitness
Meet Georgianna – Your Fitness Partner
Tennessee Fitness Spa is thrilled to introduce Georgianna, an experienced fitness ally, ready to guide guests on their wellness journey. With over eight years of expertise, Georgianna offers support for both beginners and seasoned fitness enthusiasts.
As a grandmother in her late 50s, she understands the importance of staying strong and healthy for a fulfilling life. Georgianna's mission is to help guests integrate fitness into their daily routines.
Certified by ACE as a Fitness Instructor and Weight Management Specialist, Georgianna is dedicated to helping guests thrive.
Tennessee Fitness Spa is excited to share that Georgianna occasionally visits our spa to lead invigorating fitness classes. Together with TFS, she provides ongoing support for guests' wellness journeys.
Ready to embark on this journey? Learn more on her website, W3 Tribe Fitness, and let Georgianna elevate your fitness goals.
Stay empowered with Georgianna!