Personal Training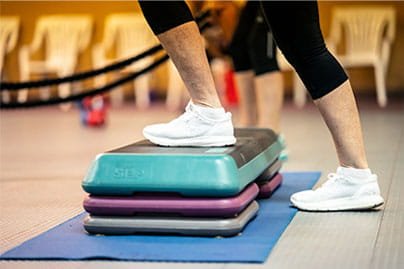 Although our classes are great fun to discover new and different activities, signing up for a personal trainer can help you to see the results you want. Our personal trainers will be able to sit down with you over our session to address your goals, discuss a fitness plan that actually works for you, review your results from using your plan during your stay, and send you home with a routine that will help you continue to meet your goals.
Everybody's goals and schedules will vary. Your personal trainer can create a routine that will meet both, your goals and time restraints. Your Inbody results will help your personal trainer determine what would work best for your body to meet your current fitness goals within the time frames you have available.
During your stay with us, we hope you will take advantage of the opportunity we offer to meet with one of our personal trainers and begin down the path to changing your life. To schedule your sessions, please see one of our trainers, or inquire at the fitness department or office.
Personal Training Package
One-hour Sessions: $70.00 Private Session or $60.00 Per Person/Semi-private Sessions (2 person limit) includes a TFS Journal (1 journal per stay).
30-Minute Sessions: $40.00 Private Session or $35.00 Per Person/Semi-private Sessions (2 person limit) (TFS Journal NOT included)
Additional personalized take-home fitness plan (upon request) is $30.00