New Year's Resolutions and Goals for Better Health and Fitness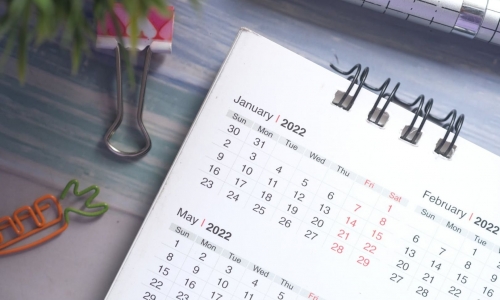 Why do our well-intended, passionate New Year's resolutions always fall apart by February?
To begin with, we human beings have the habit of not clearly stating what we want in terms of fitness. Instead, we vaguely say things like, "Next year, I'm going to lose weight" or "I should be fitter." These sentences already reek of failure even before starting anything. We expect 'failure' from the start.
Next year, though, will be different. By following these guidelines, you will learn how to apply the concepts of resolution setting to your own goals and objectives, beating your previous records.
What to Do to Achieve Your New Year's Resolutions
Get Specific About Your Goals
The first step happens to be the simplest thing to do on the planet—keeping it simple. You don't need to try all the dumbbells, visit every gym in your vicinity, or go to the gym EVERY day (unless that is your goal). The simple truth is you will eventually wear yourself out. So, the best thing to do is to be very specific about your health and fitness goals. Do you want to lose 5 lbs before February? Or do you plan to take a 30-minute walk every weekday? Your goals should be as specific as possible. If you want to lose 40 pounds in 6 months, break it down into bite-size pieces; losing 7 pounds every month is easier to process than 40 pounds in 6 months.
Be Active Whenever You Can
As with everything, passion pushes you to continue on your health and fitness journey, even when it becomes tiring. Naturally, we tend to look for the easy way out, but, sadly there's no shortcut with this journey. The good thing is you can exercise some level of flexibility while at it. There are days when you will unavoidably miss a session, or not eat as well as you would like; when this happens, put it behind you and continue your journey. Don't allow one miss to scatter your New Year's resolutions.
Watch What You Eat
The best place to start on this journey is by watching what you eat. You are a direct reflection of whatever you feed yourself. It is not possible to maintain good health and keep fit when you eat poorly. In fact, if you must choose between eating right and working out, you should, without hesitation, choose to eat well— after all, eating is essential to living, so you might as well make it work towards your goals.
Book a Stay at Tennessee Fitness Spa
Oftentimes, what you need is a mentor, or an environment with like minds, to fuel your passion and motivate you—that is exactly what you will enjoy when you book a stay at Tennessee Fitness Spa. We are here to help you realize your health and fitness goals while you have fun, too. You will meet people with the same goals as you, and you will push each other to be better versions of yourselves.
This article was written for Tennessee Fitness Spa by Jess.