Everybody Deserves a Massage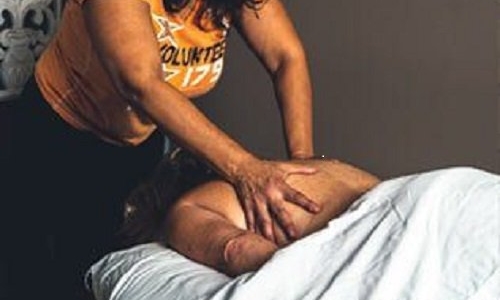 The benefits of massage therapy could help to save your life.
The 3rd week in July is Everybody Deserves a Massage Week. And as a former massage therapist, I couldn't agree more. You deserve some time to help yourself heal, even if it's just a 15-minute chair massage. After reading this article, I encourage you to book a massage today. At Tennessee Fitness Spa we have Licensed Massage Therapists who are truly amazing at what they do. During your stay with us, be sure to schedule some time for yourself to help your muscles recover and relax.  Below you will find some benefits of massage therapy, as well as some different modalities of massage therapy.
Benefits:
Massage therapy can be emotionally beneficial by relieving stress, reducing anxiety, easing symptoms of depression, improving self-image, boosting moods, and promoting relaxation.
Physically, massage therapy has so much to offer:
Boost your immune system. Improve cardiovascular health. Release endorphins. Improve sleep quality. Lower blood pressure. 

Manage low-back pain. Help fibromyalgia pain. Relieve tension headaches. Reduce the pain of osteoarthritis. Decrease rheumatoid arthritis pain.

Help chronic neck pain. Lower joint replacement pain. Decrease migraine frequency. Decrease symptoms of Carpal Tunnel Syndrome.

Improve balance in older adults. Enhance exercise performance. Increase range of motion. Reduce muscle tension. Speeds healing of soft tissue. Even reduce scarring.  
Modalities:
The reasons you are visiting an LMT may call for a certain type of modality to be used, or you may just prefer one type over another. There are many different types of modalities offered by various massage therapists. If you're not sure what you will like or need, talk to your therapist; they will be able to recommend something. Please, ALWAYS communicate with your therapist! If you get going with what they have recommended and you are uncomfortable or in pain, TELL them! Don't be shy, it's your body. Here is a list of some of the more common modalities you will find offered by many massage therapists (not all are offered at TFS):
Swedish

is for more general relaxation.

Cupping Therapy

is when a therapist puts special cups on your skin for a few minutes to create suction. This helps with pain, inflammation, blood flow, relaxation and well-being, and as a type of deep-tissue massage.

Neuromuscular Therapy

aims to treat the underlying causes of chronic pain.

Sports massage

will help specific muscles used for specific sports; is fast-paced and invigorating.

Deep Tissue

is for stiff, painful trouble spots. This is pinpoint treatment, not full-body deep pressure.

Chair Massage

is quick and fully clothed, sitting in a relaxed position in a specially designed chair.

Shiatsu

focuses on acupressure points.

Hot Stone Massage

is another one commonly used for relaxation but can also be beneficial for stiff, painful spot treatment.

Thai Massage

involves the therapist moving and stretching the body, compression techniques, and acupressure.

Reflexology

focuses on stimulating areas of the feet/hands that correspond to different areas of the body.

Pregnancy Massage

with proper positioning and doctor's approval, pregnant women can receive massage to help with the major changes happening to their bodies.