Congratulations Dan J.!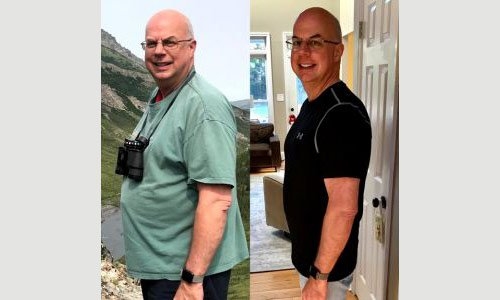 We are so proud and inspired by Dan's success!  See what he has to share with us about his journey…
"I have struggled with weight gain all of my life. In the last few years, in particular, that weight gain has affected my health. Two and a half years ago I discovered Tennessee Fitness Spa. These pictures reflect that first visit of five weeks. I was able to lose just over 20 lbs. during that period of time. Between the diet of healthy foods that Belinda had me on and the physical fitness routine that Kimi Sue had me pursuing, my excess pounds didn't stand a chance. I've had times when my weight increased again but a two-week visit to the Tennessee Fitness Spa always gets me back on the right track. It's a system that works!"
-Dan J.