8 Ways 30-Minutes a Day Can Impact Your Life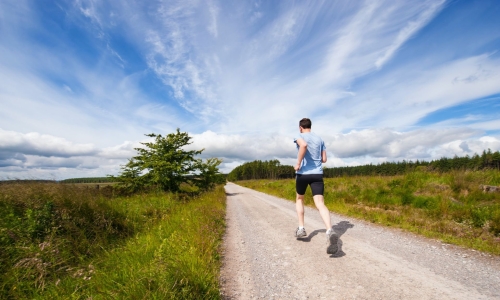 Taking out 30 minutes from the 24 hours you have in a day can have a lot of positive impact on your life if well harnessed in the right direction.
According to research, devoting 30 minutes a day to exercise can not only improve your health and well-being but also enhance your productivity.
There are many physical activities that can put you on the right track. So, let's delve right into how 30 minutes a day can impact your life. 
Eight Ways 30 Minutes a Day Can Impact Your Life.
Longer Life Span

Studies have shown that exercising or walking for 30 minutes a day over a long period of time can lengthen your life because your body is regularly active, and you are less likely to die from causes that tend to affect less active people. Walking for 20-30 minutes a day can also shorten your risk of death by 30%.
Increased Heart RateWalking for 30 minutes a day can both raise your heart rate and reduce your risk of heart disease by 30%. Walking can also strengthen your muscles and improve blood circulation.
Helps Prevents Weight GainIf you can stay focused on exercising for an extended period of time, 30 minutes of daily exercise can alter your life. Your current weight can be retained. You can avoid gaining weight by going for a 30-minute exercise each day.Inactivity is one of the causes of weight gain, so if you can commit to exercising for 30 minutes each day, you can keep your body active and prevent weight gain. This has to be combined with eating a well-balanced, nutritious diet.

Maintaining a body image is only one benefit of weight loss; you can also utilize it to breathe properly and keep good posture.

Increased EnergyYou may have days when you don't feel like doing anything and have little energy. Exercise will offer your body the shake-up it needs to continue functioning efficiently, so instead of napping or watching movies, you can take 30 minutes to work out your body. You'll notice how there will be an adrenaline surge.
Improved MemoryMemory loss can be boosted and improved by setting aside 30 minutes each day for a walk. According to research, walking can enhance blood flow to the brain, which results in increased energy, better memory, more oxygen, and higher levels of performance.
Increased CreativityTaking 30 minutes out of your day to relax your brain and rejuvenate your body which can boost your creativity. Are you drained and in need of motivation for your upcoming work or project? Go for a walk; it will clear your mind and foster creativity.
Increased ProductivityHave you ever felt that your coffee break is just not enough? The difference between a 2 p.m. rest and a productive afternoon could be a half-hour walk you take during your lunch break. According to research, employees who get up from their desks and move around at work are more productive than their desk-bound colleagues. Getting up and out for 30 minutes during lunch break to take a walk can increase your productivity.
Improve Self-confidenceWe all have days when we feel less than average; therefore, get up and walk. A thirty minutes of exercise could mean the difference between a self-pity session and a much-needed boost of confidence. In the long run, your mind and body will appreciate it.
What Can I Do to Stay Motivated and Exercise?
Beginning a workout can be challenging, particularly if it is something you are not accustomed to performing. Getting up and starting to walk for 30 minutes each day can be challenging.
Here are four strategies you can use to find your "get up and go": 
Look for a nice trail to walk on; there are various officially-approved walking trails around. You can unwind and appreciate nature while taking a walk. 

Get a reliable walking companion! Invariably, working out with a friend (or your dog) is more enjoyable.

Create a great music mix to enjoy while working out! More options than ever exist for you to personalize your music. It makes it fun when you can dance and exercise at the same time!

Find an excellent podcast or audiobook. Countless audio novels are accessible, and new ones are always being released. 
It takes anyone between 18 and 254 days to form a new habit. Several variables, including the activity, the person, and the lifestyle, influence how long it takes to create a new habit.
Setting little goals for yourself will make exercising for 30 minutes per day easier than it sounds. Once you start seeing results, you'll be motivated to keep going!
Written for Tennessee Fitness Spa by Jacquelyn O.