6 Easy Ways to Destress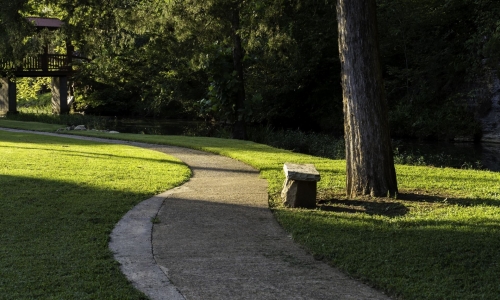 It's inevitable that we all deal with stress in our lives. However, too much stress can be cause for concern. When we are overloaded with stress, we don't think straight and can become counterproductive. Prolonged stress can even cause strokes, IBS, ulcers, diabetes, muscle and joint pain, miscarriages, and many more physical problems.
Every day, we are challenged to keep our stress levels low. Here are some great ways to keep your mind clear and de-stress when you find yourself getting too overwhelmed.
Exercise. You've probably heard this one before, and even though it's probably not exactly what you want to do when you're feeling stressed (because laying on the couch and watching movies sounds more appealing), exercising gets endorphins pumping through your brain, which triggers a happy feeling. Exercise also lowers your body's stress hormones like cortisol and releases chemicals that make you feel more at peace.


Think about taking

natural supplements

to help you feel more at ease. Natural remedies like lemon balm, omega-3 fatty acids, ashwagandha, green tea, and essential oils can be very helpful.

Light a candle or turn on the oil diffusers

, put on some soft, soothing

music,

and

dim the lights

. Take a

deep breath

and count your blessings.

Caffeine intake reduction

can help because caffeine tends to make us jittery, which can cause stress and anxiety. Kicking coffee and sodas can be a serious struggle, though, so try switching to a black tea. Black tea still has caffeine but not as much as coffee and can make your transition go much smoother.

Spend time laughing with friends and family

. Let yourself have a good time and get your mind off the busyness of the real world. Although in-person gatherings are still not an option for some, video and phone calls can help too, but try not to multitask while you are chatting.

Visit Tennessee Fitness. Come for a week or more, or try our Mini-Retreat for a quick escape from the real world. With our Mini-Retreat you arrive on a Sunday and stay until that Thursday. Spend your time with us relaxing and experiencing our serene location, fitness activities, and delicious, yet healthy, meals. This Mini-Retreat includes $50 in TFS Bucks to be used towards additional services or purchases during your stay. Call us for more details and prices.