5 Reasons To Visit A Fitness Spa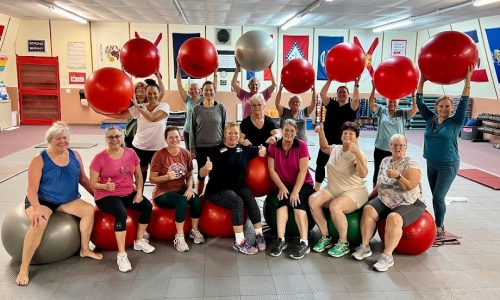 Are you exhausted physically, emotionally, or psychologically?
Are your daily activities wearing you out, and you have no idea what to do next?
Or perhaps, you feel as though your health is deteriorating and that you need a break and a quiet place to relax.
If the aforementioned questions were yes, you should go to a fitness resort right now.
While on vacation at a fitness resort, you can relax, get away from the pressures of daily life, recuperate, as well as get on a path to a healthier "you".
These getaways can provide a healthy substitute for a typical holiday, including wholesome amenities like delicious, nutritious meals, body treatments, counseling, yoga, and so much more.
Many people who are concerned about their well-being use vacation time to re-establish a connection with their bodies. They search for resorts that will enable them to return home more balanced, active, and healthy.
Here are five reasons you need to visit a Fitness Resort:
Regular exercise without results
If you have been working out consistently at the gym or at home without seeing any results, you need to visit a fitness resort. This can provide you with the necessary time with fitness professionals, who can provide suggestions or solutions for any exercise issues you may be experiencing. A trainer can provide instructions to help you position your body appropriately to perform each move properly, with the correct form.
You will learn how to make healthy meals
If you desire to eat healthfully but lack the information, resources, or time to do so, then you need to visit a fitness resort. They distinguish themselves from other holiday spots by their careful attention to detail, which typically involves providing visitors with healthy meals.
Upon arrival and until your departure, you can enjoy nutritious meals that are catered to your health requirements and preferences.
By drawing motivation from the meals you eat and the nutritional guidance you receive throughout these stays, you will most likely be inspired to live a healthy lifestyle.
Exploring and working out
Another reason you should leave the comfort of your home and visit a fitness resort is that you can explore, have fun, exercise, and meet new people.
It is often said that your ability to remain productive and motivated when working out depends on the environment you are in at any given time.
Your environment has an impact on your level of energy; in a calm, pleasant setting, you are more likely to be able to concentrate on your tasks and exert more effort in achieving your goals.
When you are not participating in a fitness class, you can still explore and enjoy the beauty of the environment around you. You can go for a stroll and meditate. You can strategize for the coming year since you will be better able to relax your mind and concentrate.
You can discover yourself
Fitness resorts usually give your the space where you can choose to be alone. You can enjoy peace and serenity away from the noise of the city.
You can learn about yourself at the ideal time in such a setting. Going on fitness holidays alone can help you stay focused and get more done as you won't be interrupted by family or friends. Get notepads so you may periodically scribble down new ideas as they come to mind.
You'll have the ability to experiment and take calculated risks
Going on holiday gets everyone thrilled since it gives you the chance to try something new, even though stepping outside your comfort zone can be intimidating at first.
By definition, vacations include leaving behind the comfortable surroundings of home and entering an unknown location; therefore, practically all vacations involve stepping outside your comfort zone.
Activities at a fitness resort are focused on enhancing your well-being. Additionally, you will have professionals available nearby, who will serve as your personal counselors when needed.
It may be challenging, but try to focus on the thrill and experience you gain from it as you also get to make new friends who will be there to support and encourage you as you try new things. Who knows, you may even find an accountability partner!
The main objective of Tennessee Fitness Spa is to make sure that every visitor leaves feeling more energized and healthy than when they arrived. You are provided with the time necessary to fully focus and concentrate on your physical, mental, and emotional health at Tennessee Fitness Spa, and this is accomplished through exercise, nutrition classes, educational workshops, as well as other health-related activities.
We know you will depart feeling fulfilled and renewed!
Written for Tennessee Fitness Spa by Jacquelyn Olalere